Land Development
Our vast experience in converting raw land into master-planned communities is recognized throughout the industry. We combine creative community designs while keeping the focus on high yield and profitability.
Infrastructure Development
Based on our proven track record, we have been consistently selected for the design of challenging infrastructure projects. Whether it is a brand new development or a retrofit in a developed area, our engineers provide sound solutions for Water, Sewer, Electric and other components.


Multi-Family Housing
We have an excellent understanding of what it takes to make a multi-family housing community attractive to potential buyers or residents. We have extensive experience in condo conversions, apartment complexes and townhome developments.
Transportation
Whether it is a 12-lane freeway or a 2-lane country road, we have the experience in designing, supervising construction, and testing roadway design. We use high-tech tools to design to best practices. If necessary, 3D models can be built to visualize the scene from a driver's perspective before any construction is begun.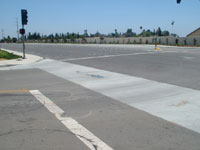 Recreation and Parks Development
Our creative staff adds delightful accents to routine park development. Adding water features, sculptures, and unique landscaping styles makes our parks and recreation areas breathtaking.
Flood Control and Stormwater Management
Having a staff with experience in stormwater conditions in variety of geographical areas gives us the edge in incorporating viable solutions to any stormwater conditions.